Warning
: preg_match(): Compilation failed: invalid range in character class at offset 4 in
/home/customer/www/madcolorfiberarts.com/public_html/wp/wp-content/plugins/pinterest-pin-it-button/includes/simple_html_dom.php
on line
1364
Warning
: preg_match_all(): Compilation failed: invalid range in character class at offset 4 in
/home/customer/www/madcolorfiberarts.com/public_html/wp/wp-content/plugins/pinterest-pin-it-button/includes/simple_html_dom.php
on line
684
Warning
: Invalid argument supplied for foreach() in
/home/customer/www/madcolorfiberarts.com/public_html/wp/wp-content/plugins/pinterest-pin-it-button/includes/simple_html_dom.php
on line
691
Warning
: preg_match_all(): Compilation failed: invalid range in character class at offset 4 in
/home/customer/www/madcolorfiberarts.com/public_html/wp/wp-content/plugins/pinterest-pin-it-button/includes/simple_html_dom.php
on line
684
Warning
: Invalid argument supplied for foreach() in
/home/customer/www/madcolorfiberarts.com/public_html/wp/wp-content/plugins/pinterest-pin-it-button/includes/simple_html_dom.php
on line
691
Warning
: preg_match(): Compilation failed: invalid range in character class at offset 4 in
/home/customer/www/madcolorfiberarts.com/public_html/wp/wp-content/plugins/pinterest-pin-it-button/includes/simple_html_dom.php
on line
1364
Warning
: preg_match_all(): Compilation failed: invalid range in character class at offset 4 in
/home/customer/www/madcolorfiberarts.com/public_html/wp/wp-content/plugins/pinterest-pin-it-button/includes/simple_html_dom.php
on line
684
Warning
: Invalid argument supplied for foreach() in
/home/customer/www/madcolorfiberarts.com/public_html/wp/wp-content/plugins/pinterest-pin-it-button/includes/simple_html_dom.php
on line
691
Warning
: preg_match_all(): Compilation failed: invalid range in character class at offset 4 in
/home/customer/www/madcolorfiberarts.com/public_html/wp/wp-content/plugins/pinterest-pin-it-button/includes/simple_html_dom.php
on line
684
Warning
: Invalid argument supplied for foreach() in
/home/customer/www/madcolorfiberarts.com/public_html/wp/wp-content/plugins/pinterest-pin-it-button/includes/simple_html_dom.php
on line
691
For some reason, Sereknity.com has been off-line for a few days now. I have been trying to contact the host to figure out the issue, but in the meantime, please know that I haven't dismantled the site! We'll be back soon, and with a web-site up-date, too. If you placed an order, and didn't receive an e-mail, this is why — I can't even get into the e-mail right now, but I will contact you as soon as all is right with the world again. Of course, you can always reach me on the blog, at hjspellman@hotmail.com, and in the etsy shop (see side bar). Thanks! Heather
While waiting for the site to return, have fun with this quiz (I got it at Kathy's blog)
From Blue Pyramid, the Book Quiz.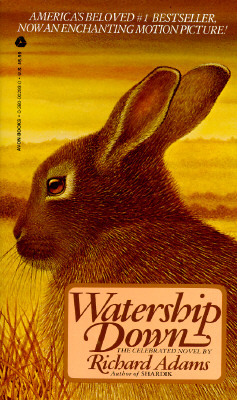 You're Watership Down!
by Richard Adams
Though many think of you as a bit young, even childish, you're
actually incredibly deep and complex. You show people the need to rethink their
assumptions, and confront them on everything from how they think to where they
build their houses. You might be one of the greatest people of all time. You'd
be recognized as such if you weren't always talking about talking rabbits.

Take the Book Quiz
at the Blue Pyramid.